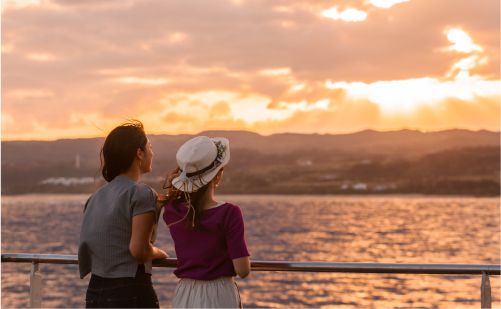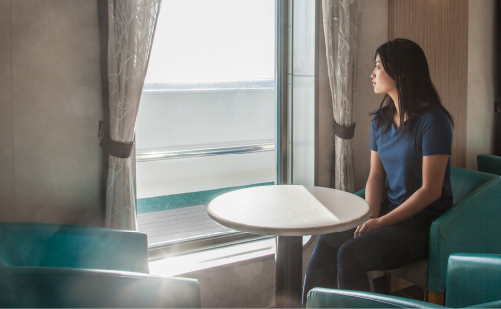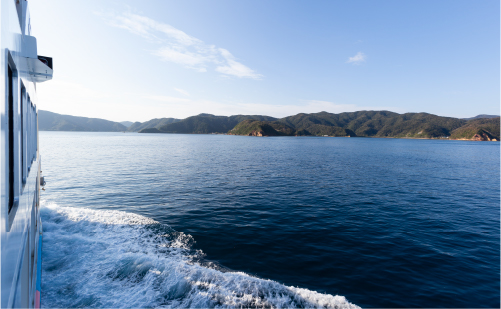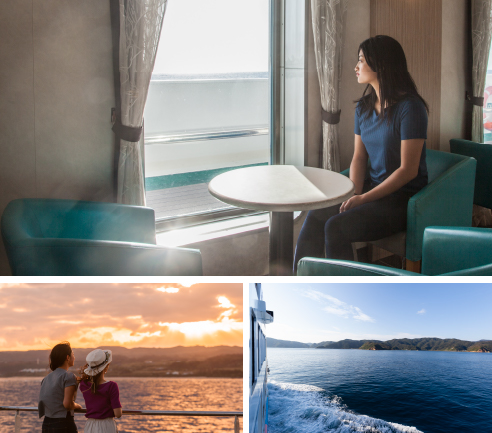 Feel every
light, wind, and the sound of waves
 With the whistle signaling departure, the ferry leaves port as if gliding on the sea's calm surface. After a short time, an endless horizon unfolds.
 The waves sparkle, reflecting the sunlight, a pleasant sea breeze caresses the cheeks gently, and the sound of the waves evokes nostalgic childhood memories. A sea voyage is extraordinary because it lets you feel every bit of that emotion and sensation.
 As you surrender to the gentle flow of time while thinking of the islands you have yet to see, you find yourself becoming freer as you are released from the bustle of everyday life.